Alternator / Starter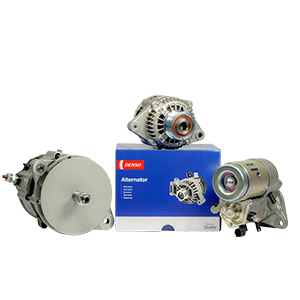 With over 70 years of experience supplying automakers with premium electrical components DENSO starter motor and alternator technology is an industry benchmark.
Alternator
DENSO alternators are light weight, high efficiency, and durable under the most grueling conditions making them the natural choice in many of the world's top production cars. They meet or exceed all manufacturer standards, mount properly with minimum installation issues, and provide years of reliable service.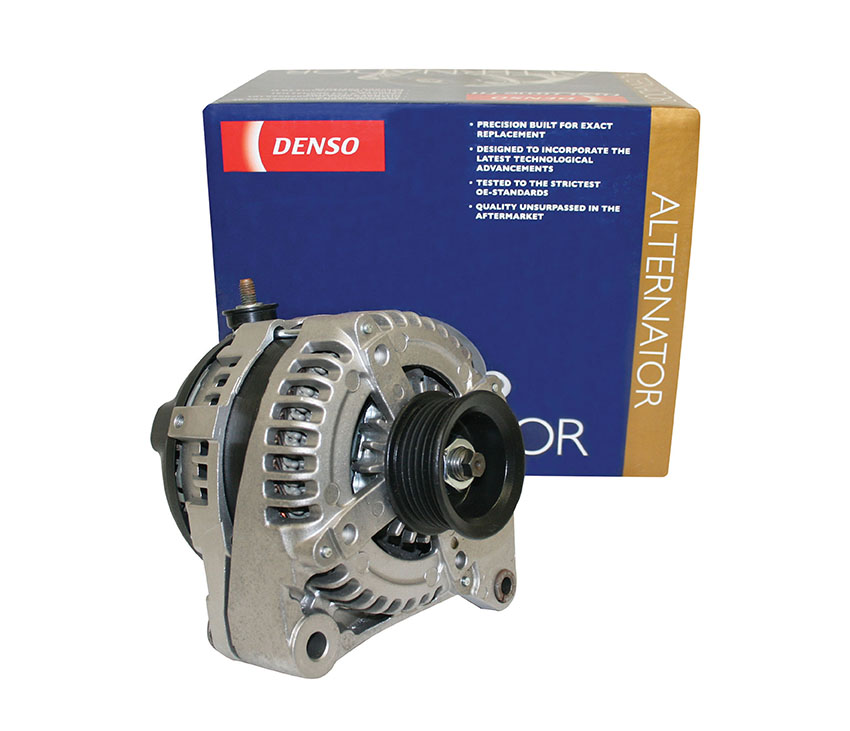 Segment conductor technology has allowed DENSO to further reduce the unit size while increasing output from a low rpm.

The DENSO difference:

Premium cores and precise OE assembly benchmarks
Designed to meet the grueling heat and electrical requirements
Perfect mounting with no belt/pulley alignment issues
Service professionals prefer DENSO's alternators for a trouble free solution
OE-quality fit, appearance and durability
Full compatibility with sensitive electronic systems
Compact and lightweight design

Starter
The original DENSO gear-reduction starter is an industry benchmark, so rugged and powerful that it is often adapted for racing use. Our starters are subjected to a rigorous test and replacement routine that produces the lowest return rates in the aftermarket.
DENSO starters are designed to provide maximum cranking torque under all environmental conditions.
The DENSO difference:
High-voltage tested armature and field coils to ensure reliable performance
Premium copper terminals to ensure a clean source of electrical current
All-new bearings, brushes, and seals
Maximum cranking torque under all conditions
Class leaders in size and weight
Environmentally designed to start in cold and hot weather conditions