It's All About The People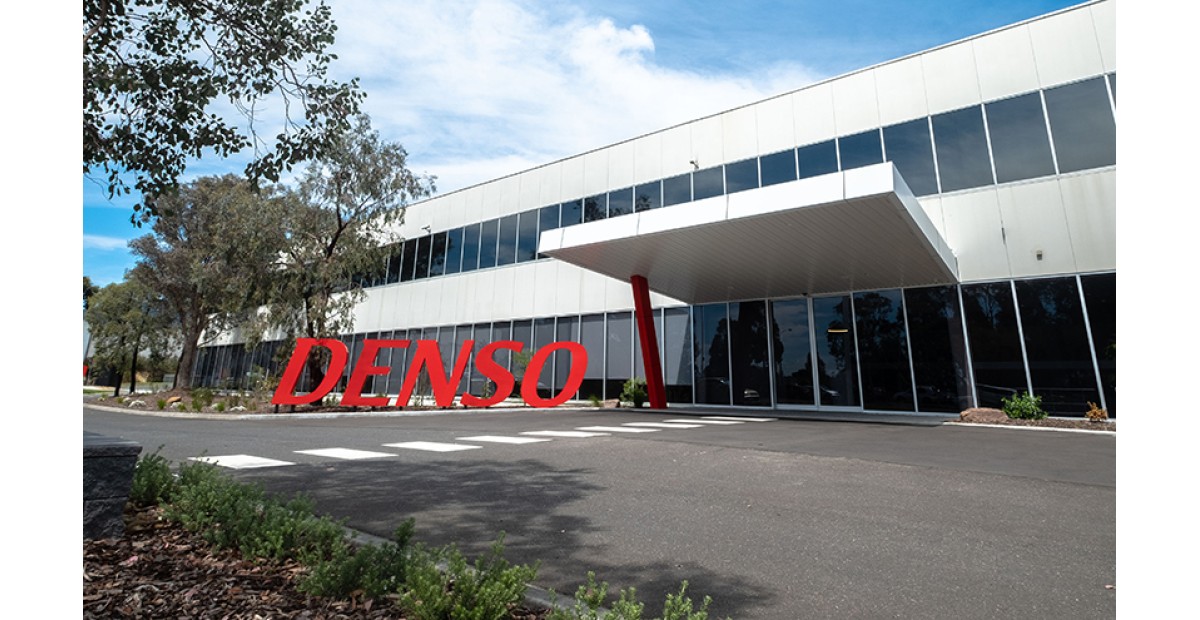 Right from its earliest beginnings, the founders of DENSO knew that its biggest and most important assets were people: both those who work for the company and those who rely on its systems.
Even at its earliest stage, DENSO's management inherently knew that success relied heavily upon the skills of its people, product development and modern facilities.
DENSO, previously Nippondenso, was established in Kariya, Japan in 1949 primarily as a manufacturer of starters, generators and radiators, which were supplied to the Toyota Motor Co.
The philosophy that all associates should be encouraged to participate in the betterment of the company through collaboration and creative thinking lead to the establishment of DENSO's first technical training center and its role in sharing knowledge, refining associate aptitude and mastering its machinery.
With the growth of DENSO's technical prowess came innovation, and in the mid-1950s the company began to expand its business fields beyond the production of electrical components – establishing a competitive edge in the ability to develop and deliver seamless systems instead of single products.
Hard work and persistence paid off and in 1961 DENSO was awarded the Deming Prize for quality control, laying the foundations for the concept and culture of 'Quality First'.
With this newfound confidence, came new goals and the company looked beyond its shores towards global expansion.
To meet the growing needs of regional car manufacturers NipponDENSO Australia was soon established – DENSO's first manufacturing plant outside of Japan.
In 1972 the company began assembling a range of thermal products, expanding to include radiators, condensers, meter clusters, caravan air-conditioning and a/c tubing.
Due to the decline of local automotive manufacturing, DENSO Australia's facility ceased production operations and in late 2017 the company's focus shifted towards the growth of local aftermarket product sales and expanding its Australian based global R & D Engineering.
As such, DENSO Australia continues a legacy dating back to the company's founding, to embrace change without fear, to confront and overcome every challenge with a view to the future and to continue to create new products and technologies.
Today, DENSO Australia boasts an ever-expanding range of mobility related technologies, including:
Starter motors and alternators,
Automotive air conditioning,
Bus air conditioning,
Diesel products,
Engine cooling,
Engine sensors,
Ignition products,
Portable air conditioning.
Globally, DENSO has grown from its electrical beginnings into a corporation of 211 group companies in 35 countries and regions and says it is proud to have a global workforce of more than 170,000 employees.
As a trusted Tier One supplier to the world's automobile manufacturers, DENSO explains its original equipment technologies are present in almost all vehicles around the globe.
To support this, DENSO offers the service and repair industry an extensive range of aftermarket components all with the same OE-standard quality and reliability.
Available locally through its authorised distributor network and the company's approved partners (a full listing of which can be found by visiting www.denso.com.au), the company says all of the parts it sells are guaranteed by DENSO's warranty and are made to the organisation's "unsurpassed quality."
Further, this comprehensive warranty is supported by the full support of its Australia-wide service network.
From common rail systems that dramatically improve diesel engine performance to night view technology that detects pedestrians – DENSO states its plethora of world-first advances are due to the following three qualities:
Refined manufacturing processes
Innovative products and components can only be realised if they can be manufactured. DENSO claims its technicians and engineers painstakingly refine every detail of its manufacturing systems to enable the creation of the best technologies and products.
Meticulous quality control
DENSO focuses on safety because cars carry people. DENSO was one of the first parts manufacturers to build its own test courses to evaluate its products, ensuring that people could confidently drive cars using DENSO-made components. The company says its local advanced test facilities are comparable with those of major carmakers and include chambers for high/low temperature testing, sunlight replication, a wide range of system diagnostics and noise and vibration chambers that simulate the diverse conditions drivers encounter every day.
Its people
DENSO employees come from a variety of backgrounds, and the company says it views this diversity as one of its strengths.
BUILDING SOMETHING UNIQUE
After 45 years of operation in Australia, DENSO says the decision to close local manufacturing in 2017 was one of its biggest and most difficult.
However, this gave it the opportunity to re-imagine and re-focus DENSO Australia's mission. By reforming the company as a sales and an R&D division, it claims it was able to build something truly unique.
"It gave us the ability to redeploy assets and knowledge into exciting new business areas, and to take a lead in many advanced R&D programs that DENSO is undertaking globally," DENSO Australia Chief Executive Officer, Gavan Keenan, explained.
DENSO believes that the advantage of its products over its competitors is simple – quality!
"That quality is the cumulative result of decades of experience, manufacturing prowess, a highly skilled workforce, thousands of hours of research, development and engineering, strict testing and the foresight of our people – who today are working on the technologies we will need to drive our future," Gavan said.
The automobile industry is undergoing its biggest transformation in a century as a result of rapid evolution of technology. In this period of change, DENSO explains its main goal is working to meet the future mobility needs of society in four major areas of technology:
Electric vehicles,
Advanced safety/autonomous vehicles,
Connectivity,
Factory automation/agriculture.
DENSO states its future plan is to continue to create value by using its technology and experience to drive further progress in new mobility-related fields, by contributing to the advancement of manufacturing through its factory automation business, and by applying DENSO technology to the agriculture industry.
From its foundation, DENSO has always believed in the benefits of collaboration – combining its expertise and knowledge with organisations from seemingly unrelated fields with different points of view which not only serve to broaden its horizons and scope, but enable it to develop new and exciting concepts for the company's future needs.
It is no surprise to hear that DENSO Australia is passionate about the Australian automotive industry.
"Our local R & D Engineering group strives to develop technological solutions to meet the challenges we face in this unique Australian environment," Gavan said.
"Our sales and service teams are dedicated to the needs of our local customers, ensuring that they not only receive the best products and service for their business on a daily basis, but are also represented in DENSO's global vision."
DENSO is a proud member of the AAAA, which it claims enables the company to remain abreast of industry changes, challenges and successes as a whole.
"We honour Australia's proud past and support its strong future," Gavan concluded.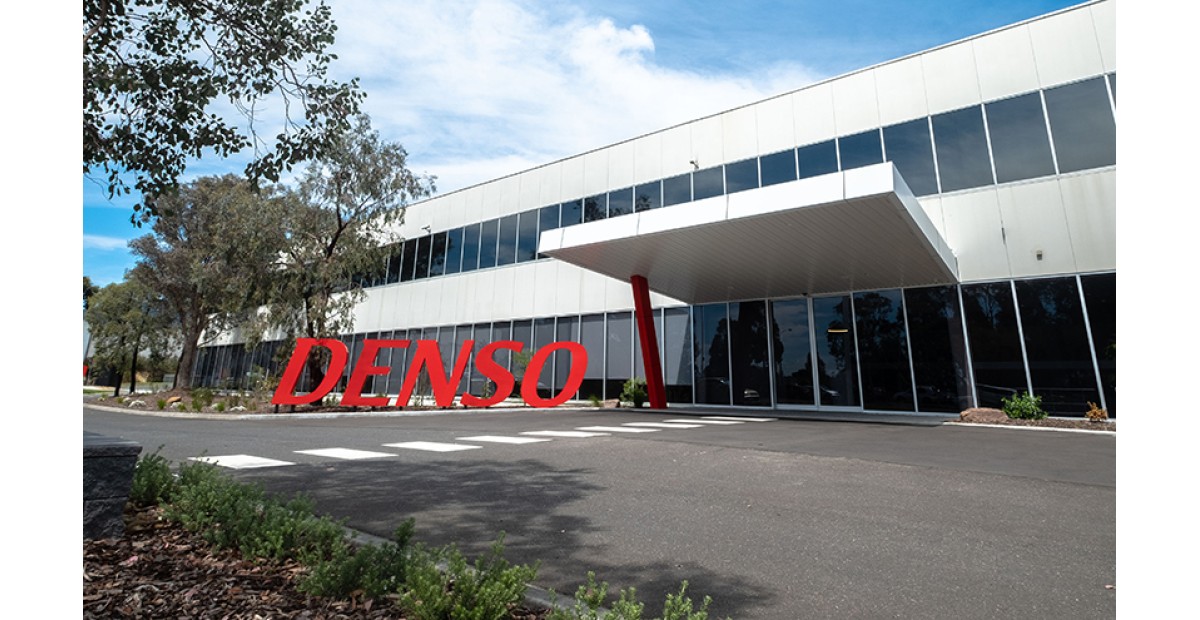 Back to news